Apart from the face and neck, the hand is the most visible unclothed area of the body. As the years pass, skin on the hands thins, causing veins to become more prominent and liver spots to appear. While make-up can disguise tell-tale signs of aging on the face, it's more difficult with hands – which is why it's often said that hands are the best indicator of age.
Hand rejuvenation with dermal fillers is growing in popularity because it can give the hands a fresher and more youthful appearance by volumising the skin, minimizing wrinkles, and hiding prominent veins.
Fillers containing dermal stimulants go a step further encouraging the production of collagen in the skin, leading to increased volume and prolonged treatment effectiveness.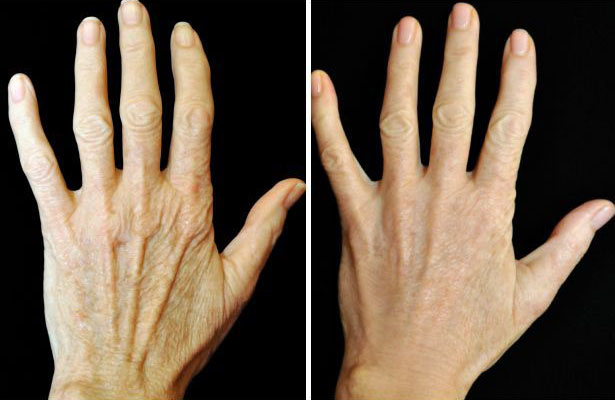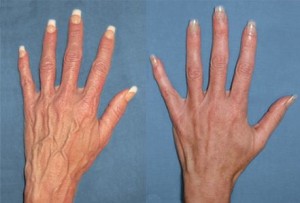 Dermal fillers can provide a significant improvement to the appearance of the aging hand,obscuring or softening the appearance of veins and tendons, creating an appearance of plump skin with a youthful fullness.
Dermal fillers can be an affordable and non-invasive method to treat aging hands, a procedure that requires little down time and no preparation.